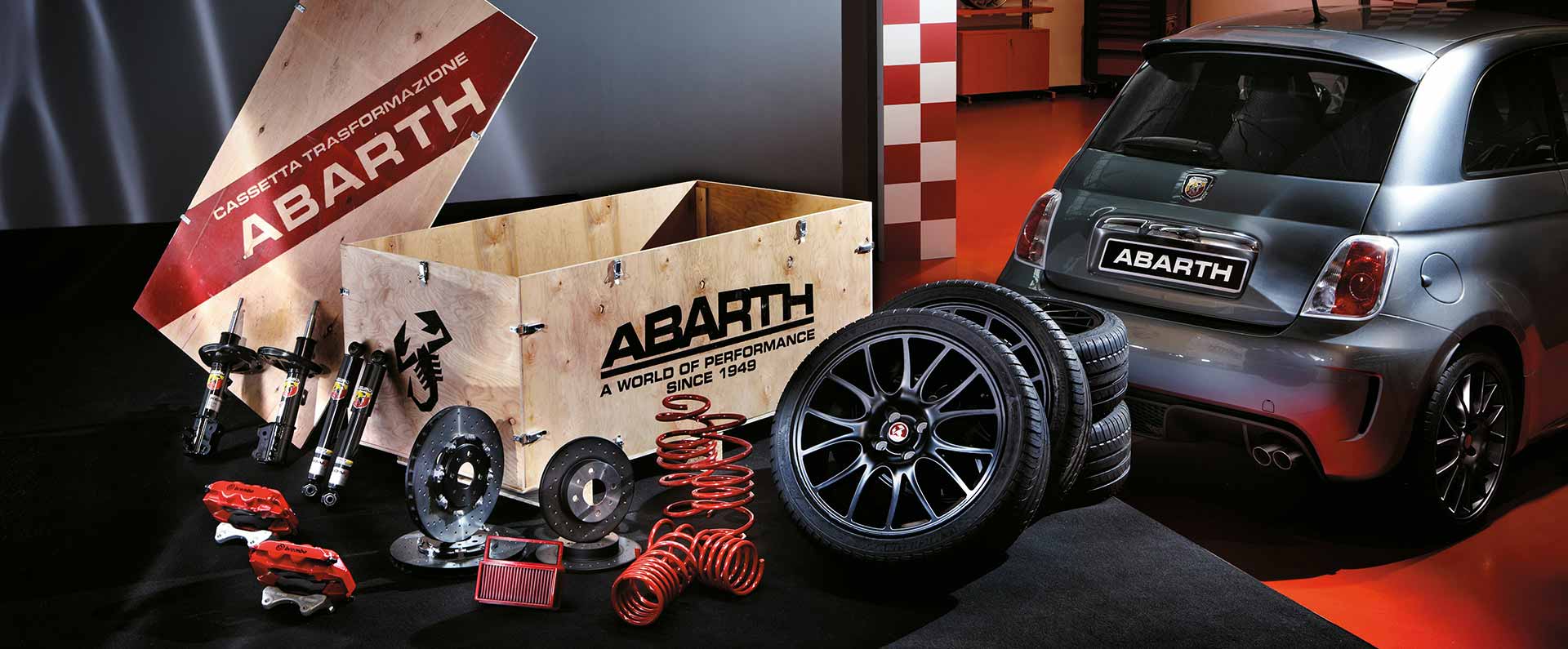 Record Monza Exhaust System Kit
Performance | Style | Control | Safety

The Record Monza exhaust system is named after the famous Italian circuit where Carlo Abarth achieved one of his many speed records made during his racing career. The kit consists of a cutting-edge exhaust system featuring dual mode technology and 4 tailpipes that together create the unique and unmistakable Abarth sound.
Technical specifications:
• 4 tailpipe Abarth exhaust with ""Record Monza"" valve with dual mode technology. 
*requires type-approval where local regulations demand it; please refer to your dealer for further information"
BUY AND INSTALL THE KIT AT YOUR LOCAL DEALER OR WORKSHOP. 
Dealer Locator
Available On: