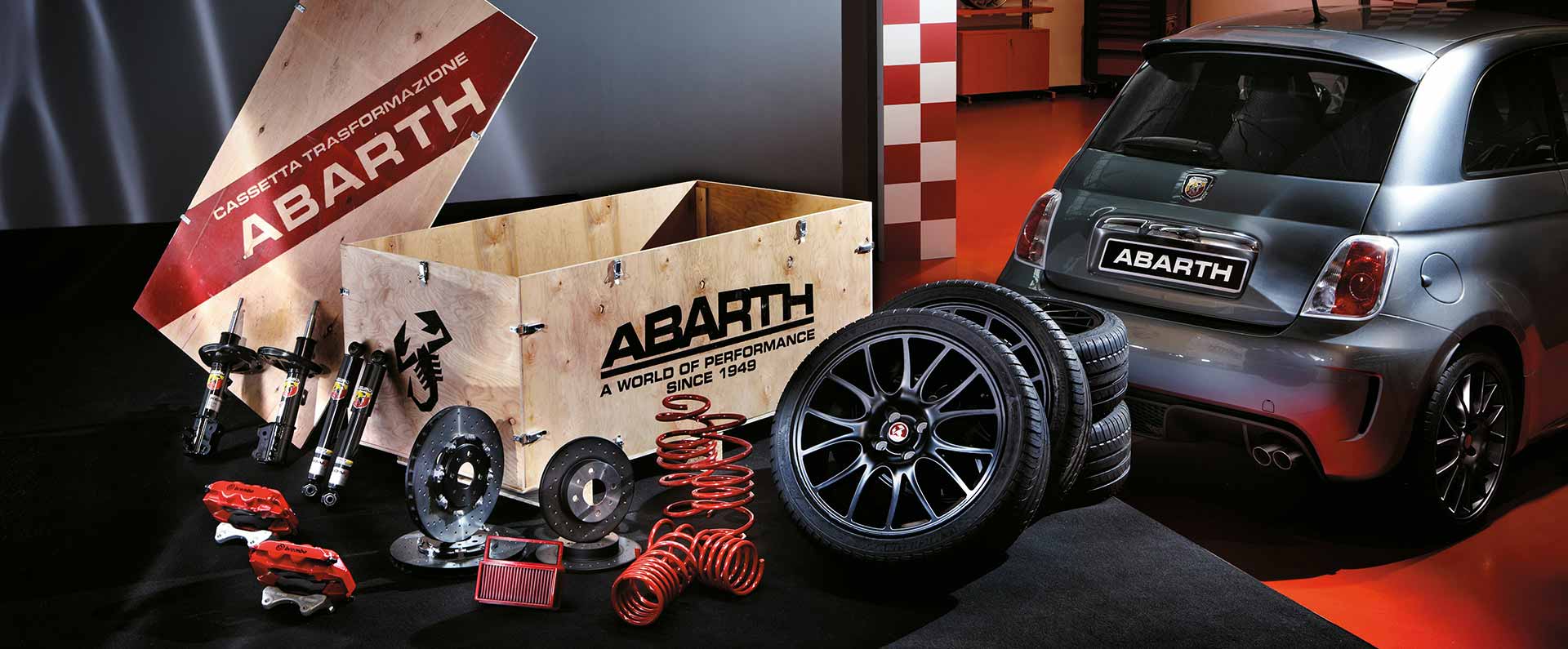 Abarth Koni Suspension Kit
Performance | Style | Control | Safety

Customise your drive and make it fit your needs with the Abarth Koni Suspension Kit. A unique kit that improves your driving pleasure and offers maximum safety, better road grip, manageability and stability.
Technical specifications:
• Abarth Koni front and rear shock absorbers with FSD (Frequency Selective Damping) valve 
• lowered front and rear suspension 
 *requires type-approval where local regulations demand it; please refer to your dealer for further info.
BUY AND INSTALL THE KIT AT YOUR LOCAL DEALER OR WORKSHOP.
Dealer Locator
Available On: