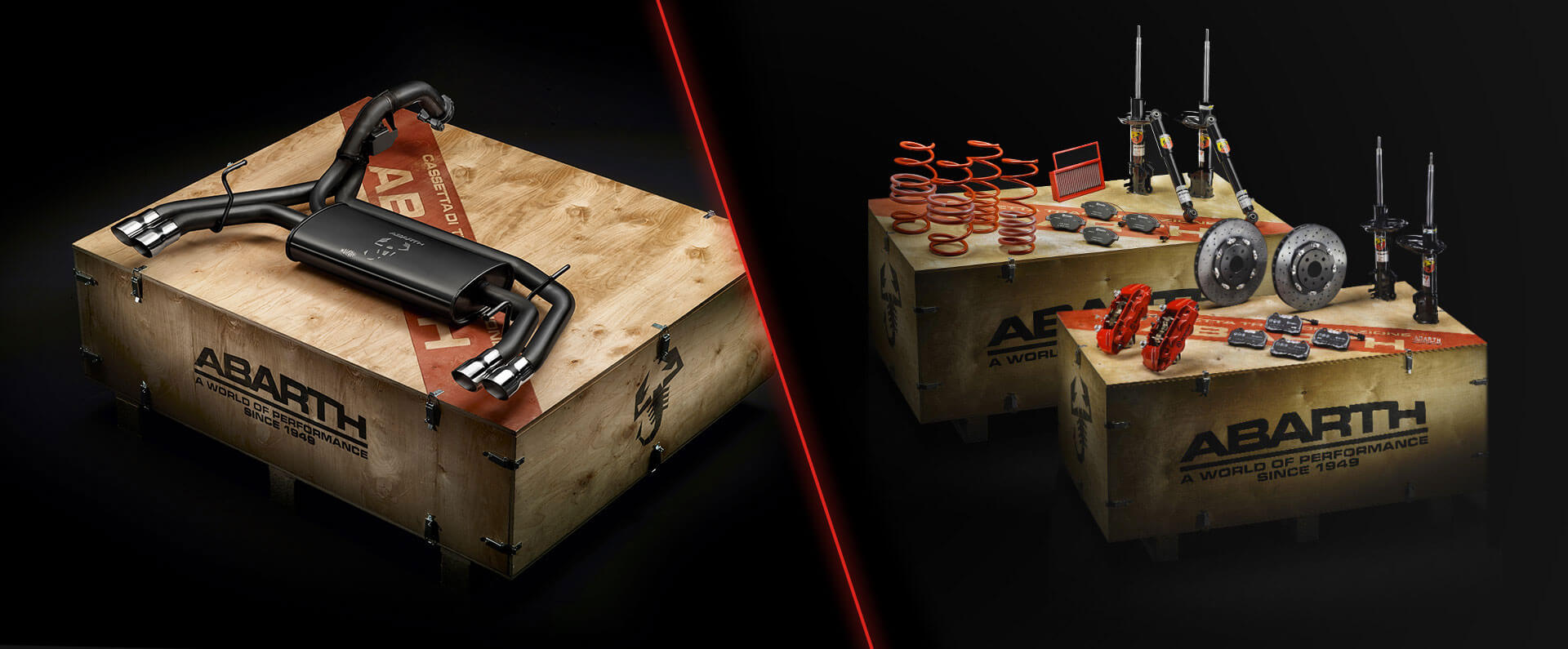 Kit Elaborazione 180HP
EXHAUST | POWER UPGRADE | HANDLING | BRAKING

Designed for the Abarthisti with the highest expectations, who don't accept compromises. Achieve the maximum level of performance and show off the attitude of your Abarth with the 180HP Upgrade Kit.  Enhance your driving style and experience pure Scorpion adrenaline. 
Technical specifications:
• Power upgrade to 180HP, with Abarth flash tool
• Front  Koni shock absorbers with FSD (Frequency Selective Damping) valve
• Front Brembo brake discs and Red calipers
• FERODO HP 1000/1 high-performance front brake pads
• External "Abarth upgrade" badge
• Supplied in Abarth wooden conversion kit packaging
*requires type-approval in line with local regulations
THIS KIT REQUIRES THE RECORD MONZA OR RECORD MODENA EXHAUST SYSTEMS. 
KIT AVAILABLE WITH THE FOLLOWING  ALLOY WHEELS: ESSEESSE WHITE/TITANIUM, AND GRAN TURISMO
BUY AND INSTALL THE KIT AT YOUR LOCAL DEALER OR WORKSHOP.
Dealer Locator
Available On: