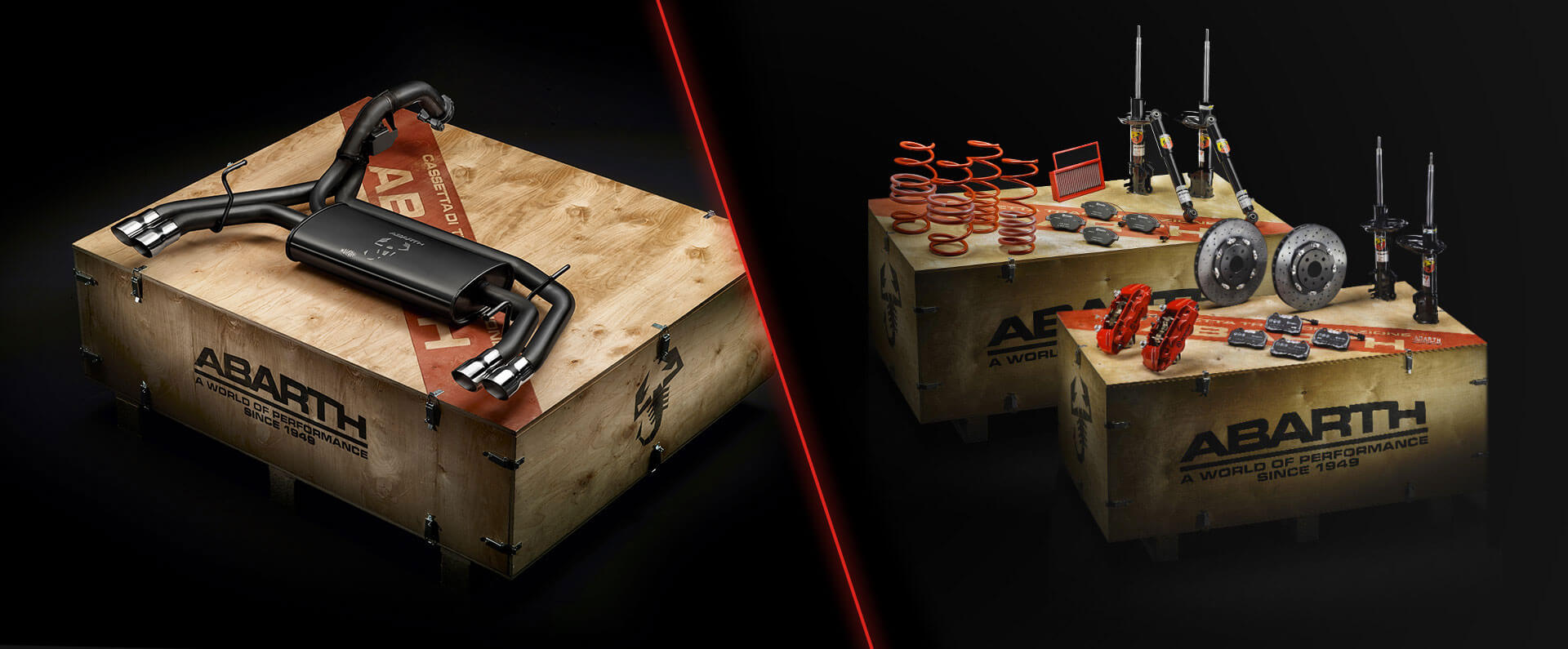 Record Modena Exhaust System Kit
EXHAUST | POWER UPGRADE | HANDLING | BRAKING

Sound has always been an essential added extra for Abarth.  The powerful and aggressive sound of the Record Modena exhaust is the result of its high performance mufflers and using Dual Mode system.  The unmistakable sound of the Scorpion: let the noise begin.
Technical specifications:
• Dual tailpipe Abarth exhaust "Record Modena" valve with dual mode technology
• Supplied in Abarth wooden conversion kit packaging
*requires type-approval in line with local regulations
BUY AND INSTALL THE KIT AT YOUR LOCAL DEALER OR WORKSHOP. 
Dealer Locator
Available On: